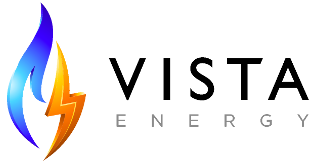 Vista Energy Resources
---
Most Recent Vista Energy Reviews
Change
The process was easy and the information provided answered all my questions.

— Sharon from Lakewood OH
Switched To Vista Energy
I got tired of my bills going up and down so much from my previous provider. So, I switched to Vista Energy and I have them for a couple of months now. Their service has been all right, but I felt kind of persuaded and forced into it. Originally, the people that came to me to get me to switch didn't say I was switching right then and there. They told me that they wanted to see my bills and check my rates so they could get me a better rate. I agreed to that but then I came to find out that I got completely switched. I didn't even know which company I wanted to go with, but I thought I'd see how this would go.

— Helen Kos from Chicago IL
Prices Were Cheaper
Vista Energy's prices were cheaper, so I decided to sign up with them. My interactions with their reps have been pretty good and I've been with them for a month now. Things have been okay and it will continue to be that way as long as long as I get my first bill and it's not way more than what it's supposed to be.

— Lisa Tannahill from Alton IL
4-5 Star Reviews: 46 (87%)
Pricing was great
I change providers every so often and it was price that made me use Vista Energy. I signed up using the market place Pennsylvania has for shopping for electricity. That was fine and the service was better at least at the start.
3-4 Star Reviews: 8 (15%)
Good Quality Service and Rates
I have Vista Energy for a month now. Signing up was very easy. I did it online and everything was good. Their prices are good and I like the higher monthly rates with a lower kilowatt rate. Its a good plan for me.
No 2-3 star reviews have been posted or approved yet
Scammers
They were giving me multiple supplier chargers I was paying over .19 a kWh when the market rate is about .06 a kWh and they never gave me my gift card I was supposed to receive Im with just energy now and I love them tell all your friends vista energy are scammers
Vista Energy News
No applicable blogs have been written

Recommended Electricity Plans