Shop These Cheap Electric Plans In Philly
Posted on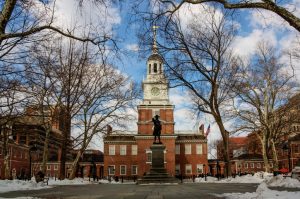 Compare Cheap Philadelphia Electric Plans
The year 2020 was shocking for many and it serves as a strong reminder that we never know what to expect in the future. Since we don't know what the weather in the coming months may bring, it's important to lock in a low electricity rate now in case temperatures drastically drop in the future and rates suddenly skyrocket. That's why you should shop cheap electric plans in Philly now.  Philadelphia electricity plan shoppers in the PECO area can lock in great savings with the following plans.
Lowest Price Electric Plan
The CleanSky Energy Affordable Wind 3 plan is the lowest Philadelphia area plan at 5.09 cents per kWh. This is 20.8% lower than the PECO price to compare (PTC) rate of 6.43 cents per kWh! In addition, there are no monthly recurring charges or early termination fee. If you like this three-month plan, you can renew it but be sure to compare the price with other cheap electric plans in Philly to keep the savings going. This electricity plan is also environmentally friendly as it's powered by 100% green energy from wind turbines or solar projects.
12 Month Cheap Electric Plans in Philly
The Frontier Utilities PA Frontier Secure Power 12 plan is another option that offers low rates for a longer term. This 12-month plan is 5.59 cents per kWh with no early termination fee. However, the plan has a $9.95 monthly recurring charge, so factor this in when comparing plan costs. When your plan term ends, the contract will continue monthly at a variable rate unless you choose otherwise.
Short Term Plan in Philly with Cheap Rates
For a plan that's shorter in length and still offers cheap rates, look at the XOOM Energy SureLock 4 plan. This four-month plan is 6.29 cents per kWh with no monthly recurring charges. There is a $50 early termination fee if you cancel your plan early. If you sign up for the plan and like it, simply renew it and your plan will continue at the price and term length listed in the renewal notice. As an added bonus, XOOM Energy offers its XOOM Xtras rewards program filled with deals and discounts.
Low Price 12 Month Electric Plan
If a four-month plan is too short, check out the Santanna Energy Services Preferred Plus 12 Month plan. This electricity plan is 6.33 cents per kWh with no monthly recurring charges. There is a $120 early termination fee if you cancel early, so be mindful of this fact if you sign up. In addition to the low electricity rate, Santanna Energy Services offers tempting rewards and referral programs that might draw you in as well.
Cheap 12 Month Plan
The Frontier Utilities Online Lock-12 plan is another 12-month electricity plan to consider at 6.38 cents per kWh. There is a $4.95 monthly recurring charge but no early termination fee. When comparing this plan with the Frontier Utilities plan mentioned above, note the rate of this plan is higher but the monthly recurring charge is lower.
Consider Electric Plans with Rewards Programs
In addition to price, consider other features that each electric company offers its customers, such as rewards programs. For example, Starion Energy and Public Power offer Philadelphia electricity plans that are slightly higher than the PTC rate. However, when you factor in the inclusive rewards programs offered by Starion Energy and Public Power, you might find that you'll save a lot of money in the long run, even rivaling the cheap plans of competitors.
Find a Low Rate Electric Plan Today
With so many cheap electric plans in Philly, your decision is sure to be a tough one. Visit https://www.paenergyratings.com to help you find all the electrifying electricity plan choices that may work best for your family!