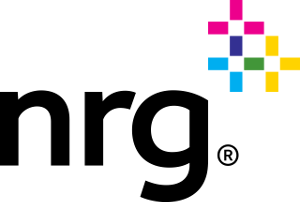 NRG Home Resources
---
All NRG Home Plans
Monthly Recurring Charge
The 'Monthly Recurring Charge' is a fee that the provider will add to each of your bills in addition to the electricity/gas usage charges.
12 month
Fixed Rate
14.90¢ / kwh
$0.00 monthly recurring charge
4-5 Star Reviews: 34 (18%)
No complaints
I have only positive thoughts so far for this company!!
Craptastic
Got bill sent check. Got letter and check that their equipment couldnt read my pen. Really no way to handle that? No direction on what to do? I called got answering machi e that cant understand english. Got offer to be called back and after many requirements still didnt call ne back. Worst experience ever. Id rather deal with Comcast than this compant
1-2 Star Reviews: 145 (77%)
Rates
I signed up at Walmart and received a gift card, not realizing the rate offered was only valid for 3 months. Since I pay my electric bill with autopay, I never really paid attention to the cost of electricity. I signed at a rate of 0.07 per kwh. After 3 months, I come to learn now that they raised my rate to 0.09 per kwh. Within a year, I was up to 0.12 per kwh, nearly double. When I asked why this was done, they said because I did not call them back to lock in for an extended rate. I asked if it was due to utility pricing and they said no. They raised the rate because they could, not because energy prices went up. They can raise your rate 30% in one month if they choose and you do not lock in a set rate. DO NOT USE THIS SERVICE
NRG Home News
No applicable blogs have been written

NRG Home FAQs
What is the cheapest plan that NRG Home has?

The cheapest plan NRG Home has is 12-Month Electric Choice Plan, with rates starting at 14.90. This is a 12 month plan.

Where can I order NRG Home electricity?

NRG Home has electricity plans in Massachusetts, Illinois, Maryland, New Jersey, Ohio, and Pennsylvania

Where can I order NRG Home natural gas?

NRG Home does not have any natural gas plans

What do customers think about NRG Home?

That depends on who you ask. There will always be someone who feels wronged by a company, no matter how good they actually are. The average NRG Home customer review is 2.1 / 5 stars. Keep in mind, consumers will go out of their way to complain far more often than they will to give praise.