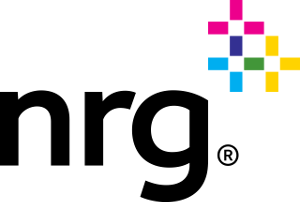 NRG Home Resources
---
Most Recent NRG Home Reviews
The Truth
The rep in walmart was very informative, and honest with my rates. I even went to the energy choice website and made sure the company was lagit. I told the rep the first time that I wanted to do more research because I had read the reviews over and over again. What I had found out was, the rep was telling me all the truth.

I would highly recommend this company as your supplier. They have saved me $67 a month for the past few month, then I called back to renew my rate. — Jared King from Akron OH
Read the fine print
Great so far, make sure you call a month after you sign up to ensure you'll retain promotional pricing. They'll also extend it another 3 months if you ask.

— Ty from Pittsburgh PA
Price
I changed due to pricing snd am selling my home so I took a shorter contract period

— C Baird from Englewood OH
4-5 Star Reviews: 22 (14%)
Read the fine print
Great so far, make sure you call a month after you sign up to ensure you'll retain promotional pricing. They'll also extend it another 3 months if you ask.
Shop around
Had NRG after a bad experience with other supplier that almost doubled my rate after it expired. And paid high amount for 3 months not paying attention
NRG would have kept bus but price went from 6.7 to 7.6, therefore I called Frintier and now I'm paying less than I am now. Easy over the phone sign up
Ther
Not enough time
Not enough time to accurately be able to assess
1-2 Star Reviews: 127 (81%)
Jacked up my rate because I didnt renew
I was with them for a year and had pretty competitive rates, but apparently I didnt renew so they doubled my p/kwh. I called to cancel and they offered me another competitive rate, but they effectively wiped out any savings Id had for the year by doubling my rate for 3 months.

Its a pretty dirty business model. Dont use them.
NRG Home News
No applicable blogs have been written

NRG Home FAQs
What is the cheapest plan that NRG Home has?
---
The cheapest plan NRG Home has is Electric Choice Plan 3 Month, with rates starting at 7.10. This is a 3 month plan.
Where can I order NRG Home natural gas?
---
NRG Home does not have any natural gas plans
What do customers think about NRG Home?
---
That depends on who you ask. There will always be someone who feels wronged by a company, no matter how good they actually are. The average NRG Home customer review is 1.7 / 5 stars. Keep in mind, consumers will go out of their way to complain far more often than they will to give praise.
All NRG Home Plans
Monthly Recurring Charge
The 'Monthly Recurring Charge' is a fee that the provider will add to each of your bills in addition to the electricity/gas usage charges.
6 month
Fixed Rate
10.40¢ / kwh
$0.00 monthly recurring charge
12 month
Fixed Rate
11.30¢ / kwh
$0.00 monthly recurring charge
3 month
Fixed Rate
7.10
¢ / kwh
5.8%
under market rate
Compared to the current PPL rate of
7.5400¢ / kwh
$0.00 monthly recurring charge