Cheapest 24 Month Fixed Rate Electricity For Hazleton, PA
Posted on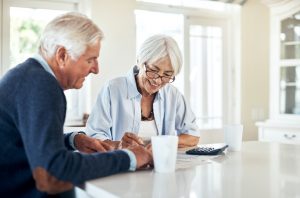 Shop for the Cheapest Hazleton Electricity Plan.
Are you tired of short term electricity plans that sucks the dollars out of your wallet? Looking for a longer and cheaper electricity plan from a reliable provider? Well if you live in Hazleton, PA, the 24 Month Green Home Power Plan from Constellation has everything you could want out of an electricity plan.
Best Electricity Company in Hazleton!
The 24 Month Green Home Power Plan as the lowest rate of all 24 month electricity plans in Hazleton. It costs only 7.3 cents per kWh, easily beating other available plans prices that average about 8.2 cents per kWh. You could save more than one cent per kWh with Constellation than with other providers, and that one cent adds up. The average household electricity usage per year is 10402 kWh. You could save just above $90 per year with Constellation instead with another electricity provider.
What is the Best Feature?
This is a green plan using energy renewable energy sources. These sources can be either wind turbines or solar panels, all within the United States. Mostly green plans cost more, but Constellation gives you great prices on green power. If you want to be environmentally friendly in Hazleton but are worried that it's too expensive, Constellation makes it possible with a great low price!
Is there a Cancellation Fee?
If you choose to leave the plan early, Constellation imposes a cancellation fee of $150 flat fee that is an average amount for long term plans. However, Constellation offers a satisfaction guarantee for all their plans. If you decide to leave within three months of starting the contract, you will not have to pay the early cancellation fee. What other energy suppliers offer this kind of deal? With the end of summer in sight and natural gas prices predicted to remain stable, this grace period will be invaluable if should you find better deals as fall begins.
Cheapest Energy Rates Around.
The 24 Month Green Home Power Plan supplies an affordable rate, a convenient introductory grace period, and is environmentally friendly too. If you want to do your part for the environment and cut down on your electricity bill, the 24 Month Green Home Power Plan is just for you. For more information on electricity savings, check out https://www.paenergyratings.com.