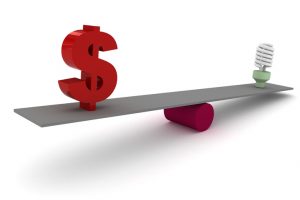 Cheap 36 Month Altoona Energy Plans
Things are going to heat up this summer so now's the time to lock in a low rate, long-term energy plan. We're in the spring shoulder months and you can often find a low-price energy plan in the Penelec distribution area. You should do this before summer arrives and electricity rates could rise. So, it's a good time to compare cheap long term energy in Altoona and lock in a low-rate 36-month plan.
Cheapest 36 Month Energy Plan
The cheapest 36-month energy plan is the Constellation 36 Month Home Power Plan. This plan has a 7.29 cents per kWh rate with no monthly recurring charges. There is a $150 early termination fee, so keep this potential added cost in mind. Constellation offers a Satisfaction Guarantee where you can cancel with no fee during the first 90 days of the contract. When the plan is almost up, Constellation will send you two written renewal notices. If you don't respond to the notices, Constellation can automatically renew the plan for 36 months at the price listed in the notices.
If you become a Constellation customer, be sure to take advantage of the company's Refer-a-Friend program. You and your friend will each earn a $50 gift card if they sign up for service!
Energy Plan with No Monthly Recurring Charges
Constellation also offers another 36-month plan to Altoona residents, which is the Constellation 36 Month Electricity Plan PowerPlug. This electricity plan is 7.39 cents per kWh and there are no monthly recurring charges attached to the plan. The same $150 early termination fee applies to this plan as with the prior one. But you'll also have the 90-Day Satisfaction Guarantee and the ability to earn some cash for referring friends to Constellation. As with the other plan, be sure to watch for the plan expiration notices. Otherwise, Constellation can automatically enroll you in a new 36-month plan.
Low Price Plan with No Fees or Monthly Charges
When you compare cheap energy rates, price isn't always the only factor. If you want an electricity plan with no early termination fee or monthly recurring charges, consider the Energy Harbor Safe Harbor 36 plan. This electricity plan rate is 7.79 cents per kWh without any added fees or monthly charges. At the end of the 36 months, you'll receive two written renewal notices that out line new rates. Make sure you reply to them. Otherwise, Energy Harbor may automatically enroll you in the new plan. Energy Harbor is also a carbon-free energy provider. This fact means you can help the environment while getting power at the same time.
Lock in a Low Rate Today
Don't let high summer electricity bills get you hot under the collar. Compare cheap energy rates and  sign up for a low-rate electricity plan today! Visit https://www.paenergyratings.com to check out the long-term Altoona energy plans in greater detail. You can also view company ratings, additional plan options, and helpful energy blog articles.