Find Cheap Electric Plans in Canonsburg, PA
Posted on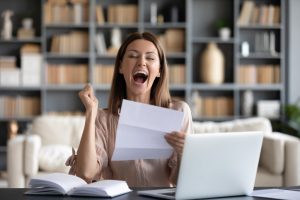 Cheap Canonsburg 12-Month Electric Plans
Winter heating bills were expensive. Are you ready to lighten the load of your high-rate electricity plan? Well, you can! Electricity companies are offering many low-price electricity plans in Canonsburg. And if you're looking for a 12-month plan, you can lock in five of the best rates to carry you through the costly summer and winter months. So now's your chance to find cheap electric plans in Canonsburg, PA.
Cheapest 12-Month Electric Plan
The Tomorrow Energy 12 Month Fixed plan is the cheapest Canonsburg electric option at 5.49 cents per kWh. There are no monthly recurring charges, but there is a $75 early termination fee if you cancel early. When your term ends, the plan converts to monthly at a variable rate. If you don't want this new plan, simply contact the company to let them know. As an added bonus, Tomorrow Energy offsets your usage through wind renewable energy credits (RECs) making this plan 100% renewable energy. Therefore, you save some money and help the environment, too.
Cheap Plan with No Monthly Recurring Charges
To find cheap electric plans with no monthly recurring charges, consider the XOOM Energy SureLock 12 plan. The plan rate is 5.99 cents per kWh. If you cancel early, you'll have to pay a $110.00 early termination fee, so keep this in mind if you consider this option. At the end of your term, the plan continues at the rate and term length listed in the renewal notices, unless you contact the company. As an added bonus, XOOM Energy customers gain access to the XOOM Xtras free loyalty program which offers discounts with major retailers, prizes, and more.
Low Price Plan with High Rated Electric Company
The Public Power Saver's Edge 12 plan offers two benefits in one including a low-rate plan with a top-rated electric company. This electric plan is 6.09 cents per kWh with no monthly recurring charges. However, the plan also comes with a $50 early termination fee. Public Power ranks #8 out of 90 energy providers on the PA Energy Ratings list based on customer reviews, rates, surveys, and more. As the contract nears the expiration date, Public Power will notify you and offer a new contract with new terms. If you do nothing, Public Power automatically enrolls you in the new contract. As a Public Power customer, you have access to the Power Perks rewards program where you can get up to 40% discounts at your favorite stores!
Fixed-Rate 12-Month Electric Plan
You'll also find with these other fixed rate cheap electric plans in Canonsburg the XOOM Energy SimpleClean 12 plan. Priced at 6.09 cents per kWh, there's no monthly recurring charge. However, the company does charge a $110 early termination fee if you decide to switch plans mid-term. You also get XOOM Xtras reward program access with this plan, too.
12-Month Plan with No Fees or Monthly Charges
If you want an electricity plan with no fees or monthly charges, the Verde Energy Clean Power 12 plan deserves a look. This plan is a tempting one with a price of 6.29 cents per kWh and no monthly recurring charges. Plus, the company doesn't charge an early termination fee if you cancel your plan. When the plan is about to end, you'll receive a renewal notice stating what the new plan will consist of. In addition, this plan is a 100% renewable energy option. So, you can help the environment and have your electricity needs met at the same time.
Choose the Best Cheap Electric Plan
It's difficult to not be a fan of these electricity plans if yo live in Canonsburg, PA. Not only do you get great rates but also rewards deals and discounts! Find out about more cheap electric plans and read customer reviews by visiting https://www.paenergyratings.com.