Best Summer Electricity Rates in Reading, PA
Posted on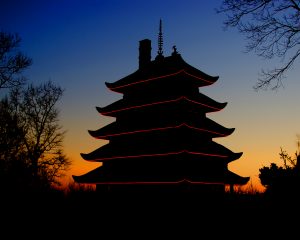 Finding the Best Electricity Rates for Summer
Let's face it. When paying your electricity bill, you want it to be as low as possible. Unfortunately, summer is a time when the cost of electricity is high. Your air conditioner is running non-stop and you're paying for it in the way of high electricity costs. The good news is that you can cut your costs by picking the cheapest electricity plan in your area. A low cost per kWh equates with a lower electricity bill. And, this is sure to make you smile. So, how do you find the best electricity rates in Reading and surrounding towns? With the help of PAEnergyRatings.com, of course. Before you get started on the electricity plan shopping spree, note which company services your area. Whether you are in the Met Ed or PPL distribution area will determine how cheap your electricity plan can be.
Cheapest Price for Electricity Customers in Reading
Reading customers in the Met Ed distribution area have a number of electricity plan options with varying lengths. If you're shopping for a plan based on cheapest price alone, you'll have to be flexible with the term length you choose. The cheapest Reading electricity plan is the four-month XOOM Energy SureLock 4 plan. The plan offers a four-month fixed rate at the price of 5.49 cents per kWh. There is an early termination fee of $50 attached to the plan if you need to cancel early. However, with a plan this short, you must really be dissatisfied to want to cancel it early.
Least Expensive Electricity Rates for Kutztown Customers
If you live in Kutztown and want the lowest cost electricity plan, the same XOOM Energy plan available to Reading residents is also available to you. As a close runner-up in the form of a 12-month plan option is the NextEra Energy NextEra Eco Saver 12 plan. This plan offers a slightly higher rate when compared with the XOOM Energy plan and is 5.90 cents per kWh. Two benefits of this plan are that you can lock in the rate for 12 months and, if for some reason unsatisfied, there is no early termination fee.
Best Deal for Allentown Residents
For Allentown residents who live in the PPL service territory and are searching for the cheapest electricity price, the best deal is available from Constellation. The Constellation 6 Month Home Power Plan is 6.89 cents per kWh and is locked in at this rate for six months. A six-month plan is an excellent "try out" plan, being long enough to explore the plan but short enough so as not to lock you in for a lengthy term. There is a $150 early termination fee attached to plan, but it's important to note that Constellation offers a 90-day Satisfaction Guarantee. So, if you have to cancel early for some reason, you won't pay a fee within the first three months.
Finding Cheap Electricity Rates in Pottsville
Pottsville residents in the PPL service area will find cheap electricity rates to lock in this summer. Not only is the Constellation 6 Month Power Plan also available to Pottsville residents but coming in a close second is the NextEra Energy Eco Saver 12 plan. This plan features a 12-month fixed rate of 6.90 per kWh. As an added bonus, there is no monthly recurring charge with the plan.
Shop the Best Electricity Rates from a Reliable Source
Right now, these are the cheapest electricity plans you'll find in Berks County and surrounding areas. But it's always a good idea to shop for a better deal. To be safe, always take your time to compare offers and plans. Don't give in to pushy telemarketers or door-to-door salespeople who might be trying to scam you. The Pennsylvania Public Utility Commission has issued warnings for consumers to be on the look out for aggressive sales pitches. Report report any suspicious activity to both your local utility and the PUC's Bureau of Consumer Services. The safest thing to do is to perform your own research and make an informed decision. The best place to do that is at a consumer resource you can trust. Check out https://www.paenergyratings.com for plan details, company information, and real customer reviews.