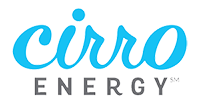 Cirro Energy Resources
Cirro Energy provides energy to over 150000 customers in Texas, and has expanded to offer electricity plans in New York and Pennsylvania.
---
Our Rating of Cirro Energy
Most Recent Cirro Energy Reviews
Excellent, great company
I shopped around and discovered that TXU and Centerpoint have hidden cost that bring your bill up with unrealistic costs

— Jerry from Baytown TX
HONEST AND TRUE TO THEIR AGREEMENT
Five stars to Cirro Energy for Excellent Customer Service! I signed up for a flat rate electricity plan and it is unbelievably Great! From day one to the present I have been treated honestly, with care and concern by this company. My rate is as advertised and autopay is as agreed. Great Folks to deal with Great Price, Service with old school Integrity ! Thank you Cirro I Highly recommend your service.

— Roncha from Houston TX
Always Good Customer Service
Everything I talk to these people they are courteous, professional, attentive,, and the list goes on. I have Never experienced a rude individual. Even during the freeze when I know they had to be frustrated.... They just listen then respond. I have not once had to follow up on something they told me they would do. NOT ONCE!!! Do you know how rare this today. Most companies drill customer service about how fast t
you are to get them off the phone. If Cirro has this issue they do a great job of keeping it under wraps. I have never felt rushed or as if the CSR do not care. They are extremely thorough with their jobs for the most part. I love great customer service....
Thanks to all you for doing an outstanding job!!! — Amanda O. from Katy TX
4-5 Star Reviews: 41 (18%)
Best Rate
I've been with them for a year and just signed up for a second year best rates around. My bill has never been lower.
3-4 Star Reviews: 13 (6%)
They Are Much Improved
Had a bad start w/their independent vetting agency on sign up, and they are aware, however if your a responsible payer (no excuses for not watching your finances) they have been great to both my neighbor and myself. They came through on a difficult circumstance where my neighbor was scammed by Smart Energy, while she was a contracted Cirro customer, and they came through w/flying colors. She is still w/Cirro now.
2-3 Star Reviews: 21 (9%)
ordering experience was a nightmare
It took them 2 months to get me converted all because of their independent contracter vetting experience. They don't call u back in a timely manner and when the call u they don't let a message.
1-2 Star Reviews: 120 (52%)